UPLOAD YOUR PHOTO TO INSTAGRAM TAGGING @AMANDAHARRINGTONLONDON AND #AHLBODIES
Don't forget to let us know which tone you are wearing!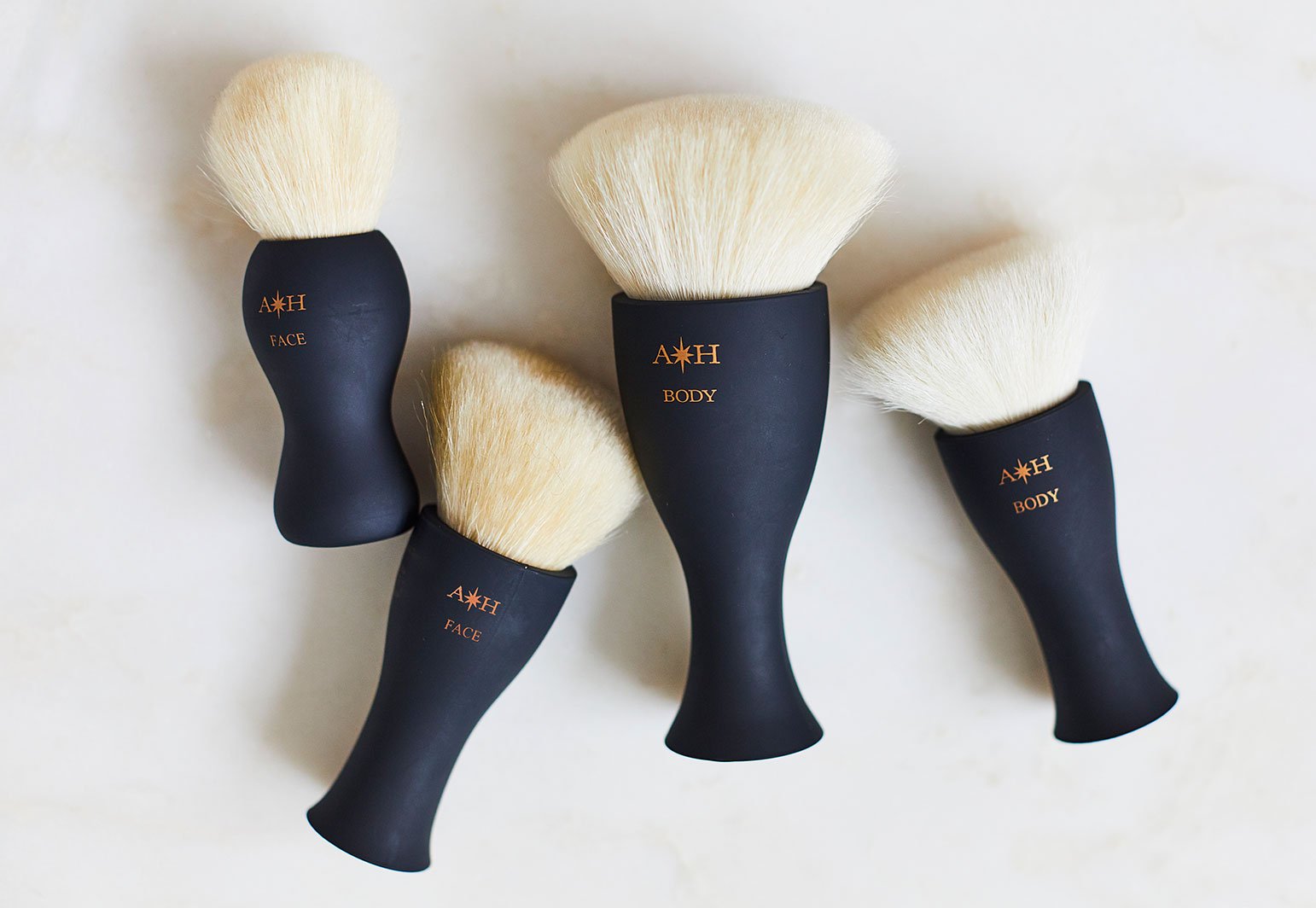 HOW TO USE
After applying the base layer of tan all over your body with the gloves provided, use your Big Body Brush for trickier areas such has hands and feet. With 1 pump of product buff around your hands, knuckles and wrists to ensure an even finish. Repeat on feet and ankles.